A Message from GBCC President Carol White
March 17, 2020
Please know that the Greater Brookfield Chamber of Commerce (GBCC) is committed to providing our membership and business community with the latest developments and factual information on the Coronavirus (COVID-19) pandemic.
As you are aware, President Trump and WI Governor Evers have both set mandates for the size of gatherings. Even prior to this, the GBCC had suspended our in person programming. We are currently working on using an online platform so we may stay connected with each other. Watch for updates on this. In addition to the mandates in place, some local municipalities have ordered the closure of restaurants and bars. This is a fluid situation, so things change by the hour now, not the day. If you are planning to head out, check before if the establishment is open.
Each day we are being bombarded with news about the virus that it is becoming difficult to separate news from opinion and fact from fiction. Be sure that you know the facts and remain calm, do not panic as that only spreads more fear.
To help you sort through all of this information and determine what might be the best course for you and your business, please use the Centers for Disease Control and Prevention (CDC) COVID-19 website and their frequently asked questions page.
Please be kind and patient with each other, take care of yourself and each other. Check in on those that are elderly and/or have ongoing health concerns. Remember to  practice good health guidelines that have been communicated multiple times already.
Please know that I remain available to you, our members, and I appreciate any and all input as we navigate these challenging times. We are in this together – we will help each other, we will get thru this. Please call, email and stay in touch.
Carol White
GBCC President/CEO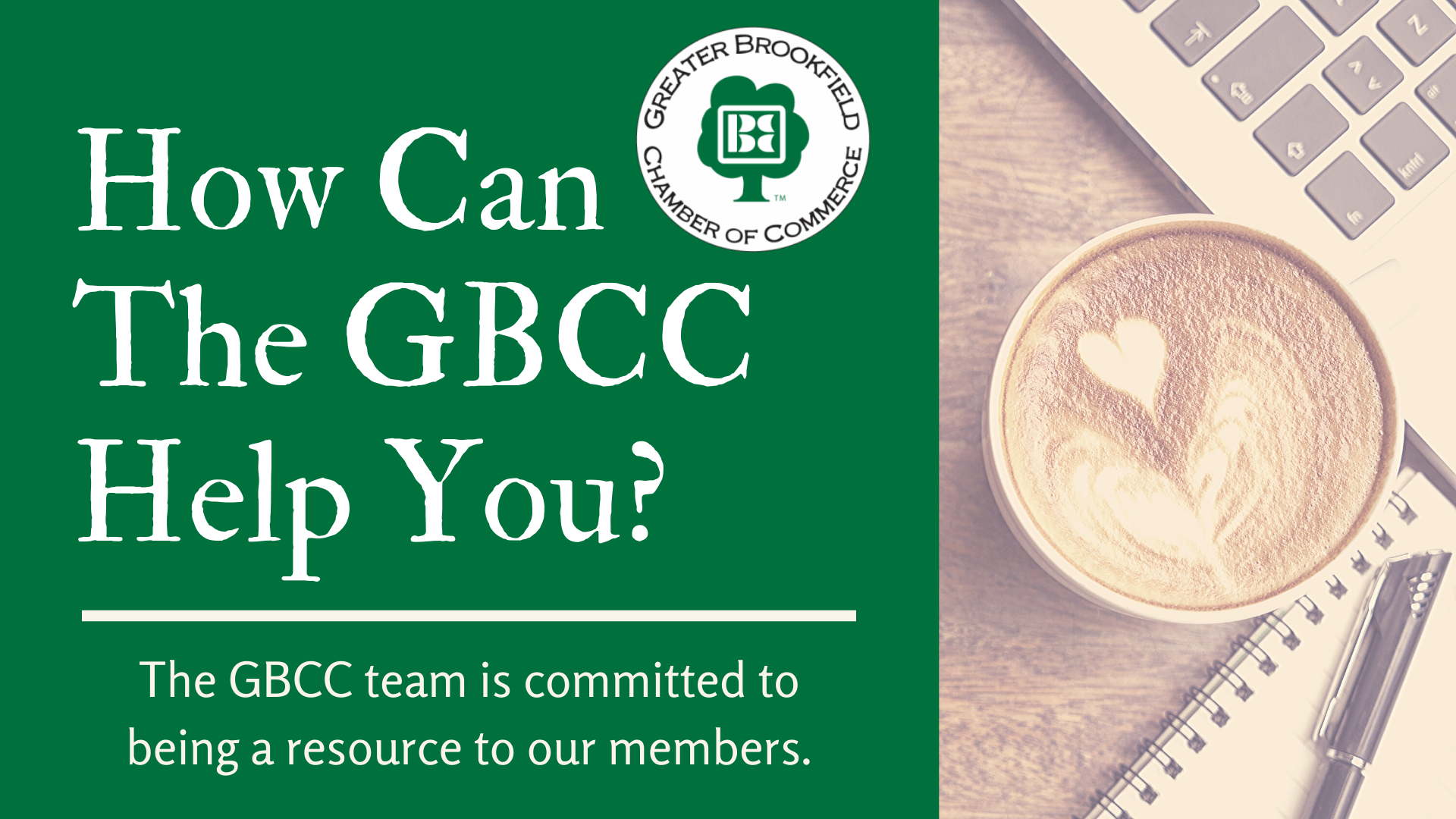 Please let us know what we can do to support you!
To help our members get through this challenging time, we want to make sure you know we are here to support you. Please let us know what resources you need at this time. If there is a resource you need, email Anna at bcc@brookfieldchamber.com with "Resource" in the subject line.
Are you able to help with any resources? Email Anna with the subject line "Resources Available" and list your business as a resource for that need.
Financial/Funding Resources for Small Businesses