A Message from GBCC President Carol White
May 2020
To our member business partners and the community - please know that the Greater Brookfield Chamber of Commerce (GBCC) is committed to providing you with the latest developments and factual information on the Coronavirus (COVID-19) pandemic.
As we all work to reopen our businesses, and determine what that looks like for each of us, please follow CDC and WEDC guidelines for keeping your team and your customers safe. The GBCC has also held a number of industry specific "best practices" workshops for reopening business. Notes from these sessions are available on this page. If you have specific questions, feel free to reach out to me at carol@broofieldchamber.com or on my cell at 262-442-0766.
These continue to be challenging times and we ask that you be patient with businesses and respect their individual guidelines for their business. Some may limit the number of people in their business, some may require masks – respect that that is their decision to make. Consider checking their website for more information before you visit, or call and ask what their policies are.
In closing, know that the entire team at the GBCC is here to assist however we can. We know we will get through this together; our motto is "Together, We Can!". Please call or email and stay in touch.
Carol White
GBCC President/CEO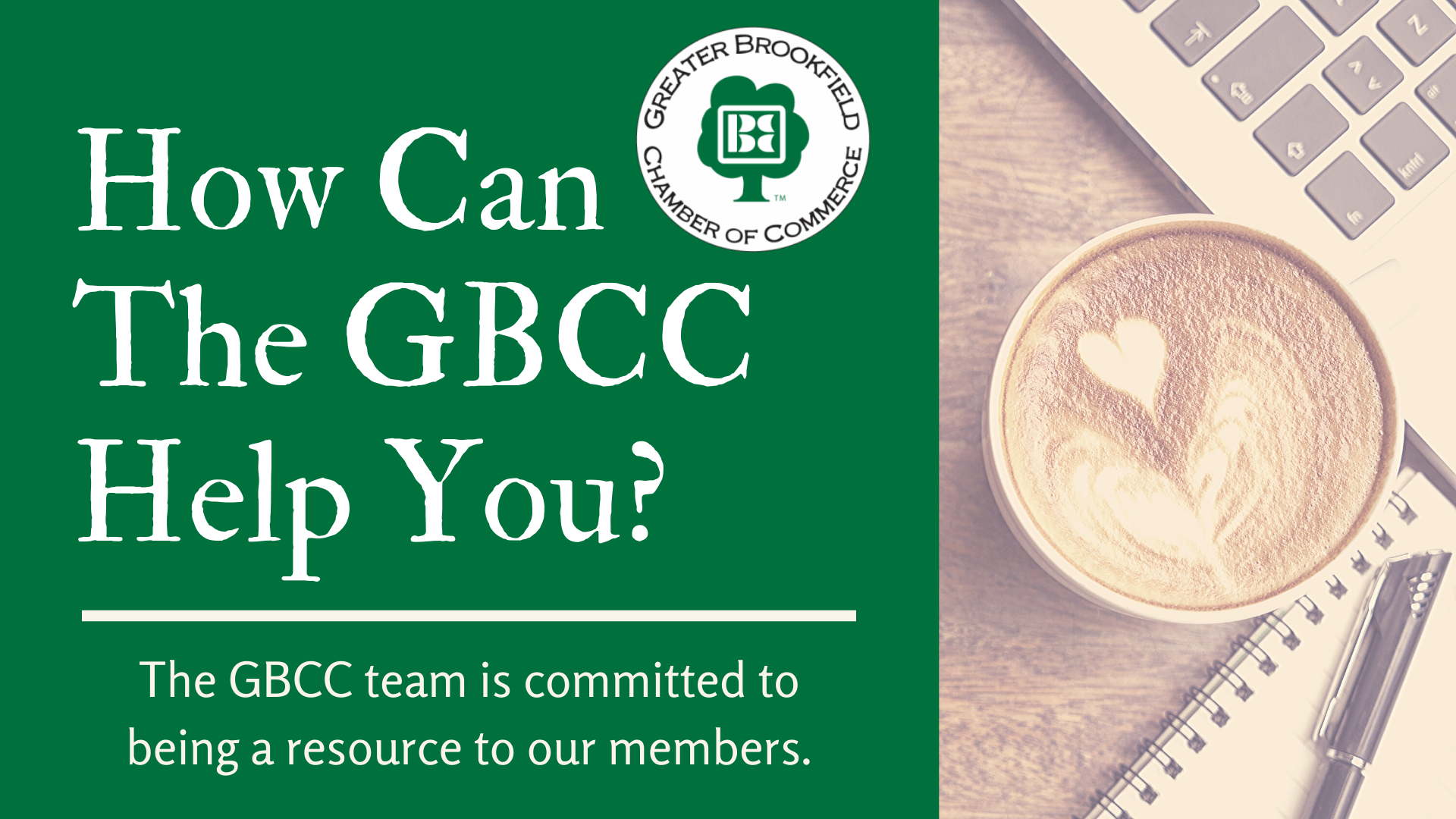 Please let us know what we can do to support you!
To help our members get through this challenging time, we want to make sure you know we are here to support you. Please let us know what resources you need at this time. If there is a resource you need, email Anna at bcc@brookfieldchamber.com with "Resource" in the subject line.
Are you able to help with any resources? Email Anna with the subject line "Resources Available" and list your business as a resource for that need.
Financial/Funding Resources for Small Businesses
Industry Best Practices Notes