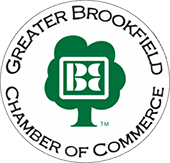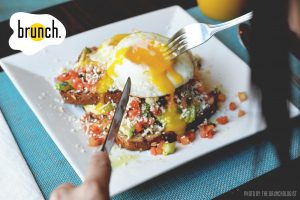 Our Avocado Toast is loaded with avocado, queso fresco, pico de gallo, and can be topped with an egg.  Healthy, Savory, Perfection!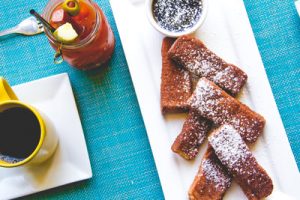 Our French Toast Sticks are covered to perfection with our homemade vanilla cream batter, then quickly cooked to create a crunchy outside and warm, gooey inside.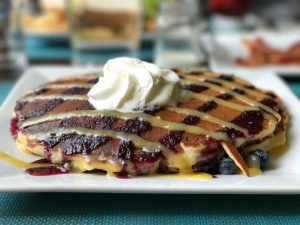 Our lemonberry pancakes are our signature sweet cream pancakes layered with house made blueberry syrup and lemon curd – don't forget the whipped cream!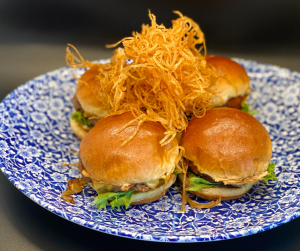 BBQ SMASH SLIDERS (appetizer): Four mini smash-burgers topped with jalapeño BBQ, honey glazed onions, American cheese, horseradish cream, green leaf lettuce, and shoestring potatoes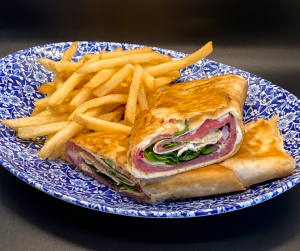 SALAMI LAVASH WRAP (handheld): Thinly sliced salami, horseradish smear, spring greens, artichoke, red onion, shredded cheddar in grilled lavash flatbread, served with frites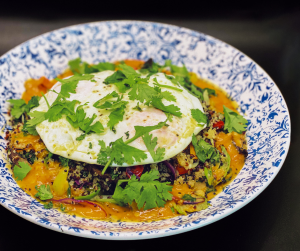 MEDITERRANEAN QUINOA BOWL (brunch): Quinoa garden medley, wild mushrooms, butternut squash, spicy coconut harissa sauce, over-easy eggs, cilantro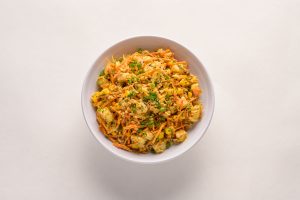 shrimp, mango, carrot, cilantro, toasted coconut, crispy onion, curry aioli
*Customers select their preferred base with the options of white rice, brown rice, mixed greens, shredded kale, zucchini noodles or quinoa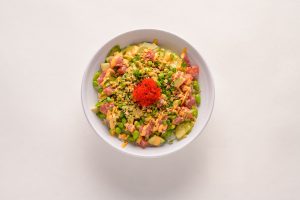 ahi tuna, edamame, cucumber, jalapeño, sweet shoyu, sriracha aioli, crispy onion, tobiko
*Customers select their preferred base with the options of white rice, brown rice, mixed greens, shredded kale, zucchini noodles or quinoa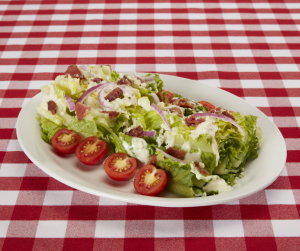 "Wedge" Salad: a twist on the traditional wedge salad featuring romaine lettuce, cherry tomatoes, red onions, blue cheese dressing, bacon, and Gorgonzola crumbles.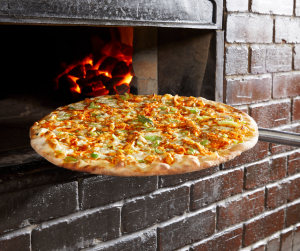 Buffalo Chicken Pizza: This favorite is our coal brick-oven pizza crust topped with fire braised chicken breast, spicy Frank's RedHot® sauce, mozzarella, Gorgonzola cheese crumbles and celery.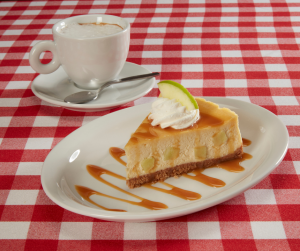 Caramel Apple Cheesecake: Rich caramel and diced green apple cheesecake with a cinnamon sugar cookie crust, served with a caramel swirl and topped with whipped cream.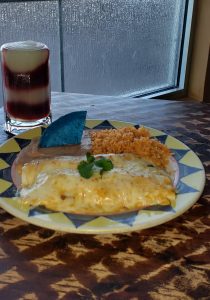 Dakota's Seafood Burrito - Shrimp, crab, chipotle sauce, mixed cheese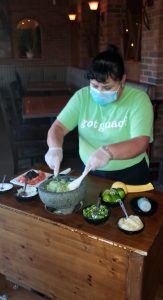 Table side guacamole made the way you dig it! I attached 2 pictures for our tableside guacamole, please choose the best one you think. ​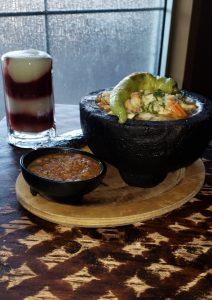 Molcajete - Drowned in tomatillos and spices, chorizo, zucchini, carrots, red & green peppers, onions, and chile verde salsa crowned with Monterey Jack & Chihuahua cheese, cilantro and roasted banana pepper. Served with Francisco's frijoles with chorizo, bacon, and tortillas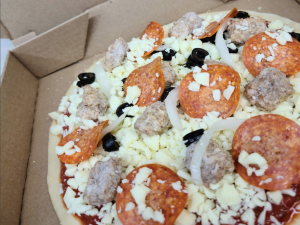 Take & Bake
Enjoy us at home - right out of your oven! Offering par-baked pizzas or take & bake pasta dishes made to order.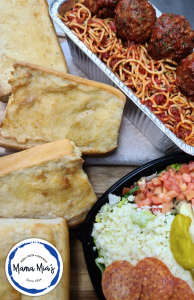 FAMILY DINNER PACK*
Includes Spaghetti with Marinara + 4 Meatballs + 4 Garlic Breads + Large House Salad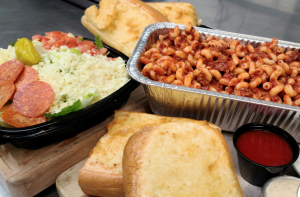 Meal Deal for 4
INCLUDES 4 GARLIC BREADS + LARGE HOUSE SALAD + PASTA PAN*
*choose from Chicken Parmesan, Fettuccine Alfredo, Baked Pasta, OR BYO our pasta pan by choosing your favorite noodle
(spaghetti/penne/cavatappi/fettuccine) with sauce (marinara/meat sauce/alfredo/pesto)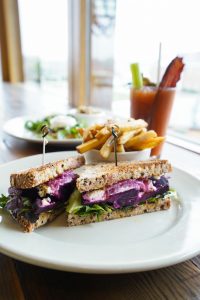 Beet Goes On: Roasted beets, imported feta, pickled red onion, baby lettuce, and chia maple vinaigrette on whole grain toast.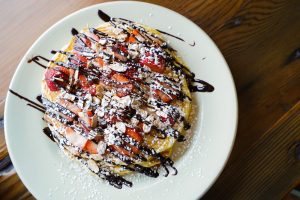 Chocolate Almberry Pancakes: From scratch chocolate chunk buttermilk pancakes, topped with house made sea salt Guittard chocolate ganache, sliced almonds, and strawberries.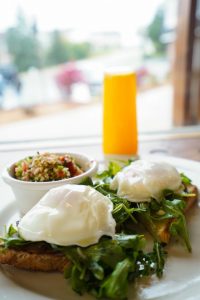 Benedict Dolores: Sautéed mushrooms, arugula, chia maple vinaigrette, scallion cream cheese over sourdough, topped with poached eggs.